I am an independent illustrator based in Los Angeles, CA. I am the owner-illustrator of Mimochai, where I make picture books and illustrated products, and the creator of Cloud House, where I teach mindful drawing practices.
I work primarily digitally for my professional work. 
For my personal work, I like to experiment with a mix of pencil, ink, brush pen, acrylic, and oil paint. 
I draw inspiration from nature, architecture, culture, fantasy, philosophy, and spiritual teachings. I especially love to use my work to convey a sense of wonder. I believe the world is a magical place.

​​​​​ ​​ 
Here are a few interviews & articles I've done with companies I admire.
I studied economics and political science at UCSD's Thurgood Marshall school and went straight through to study law at UCLA Law. I started my career as an attorney at Latham & Watkins LLP. It was actually my dream law firm, and it was intense but excellent professional training. 
However, in practice I found myself unfulfilled. I'd always been artistic growing up, and I was missing that part of me. In my fourth year at the firm, I decided to take the first leap towards finding a more creative career (you can read my full story in my interview with Giant Robot).
I landed a transitionary job as a project lead at a digital design studio called Hello Design. We did branding and digital experiences. I was immersed in the world of graphic design and development, and worked with some amazing clients including USC's Iovine & Young Academy, the Dr. Dre-funded interdisciplinary school focused on the intersection of design, technology, and business. This intersection is something I'm very interested in. 
Still, there was something missing. My role as a project lead was limited in terms of being creative, and I found myself drawing late at night despite the long agency hours.
My drawings started gaining traction organically on Instagram (this was in its good ol' early days). I began receiving requests for private commissions, which was the first time I realized people wished to pay me to draw. I also remembered my childhood dream of wanting to draw and make up stories. 
I decided to take the second leap from the agency to freelance illustration. Through concentrated effort and self-study, I grew to branding work for companies and illustrating my first published book In My World, about a boy with autism. 
It all really came together when I began running my own illustration and product studio, Mimochai. I realized this was my dream and where I want to be for the long term.

​​​​​​​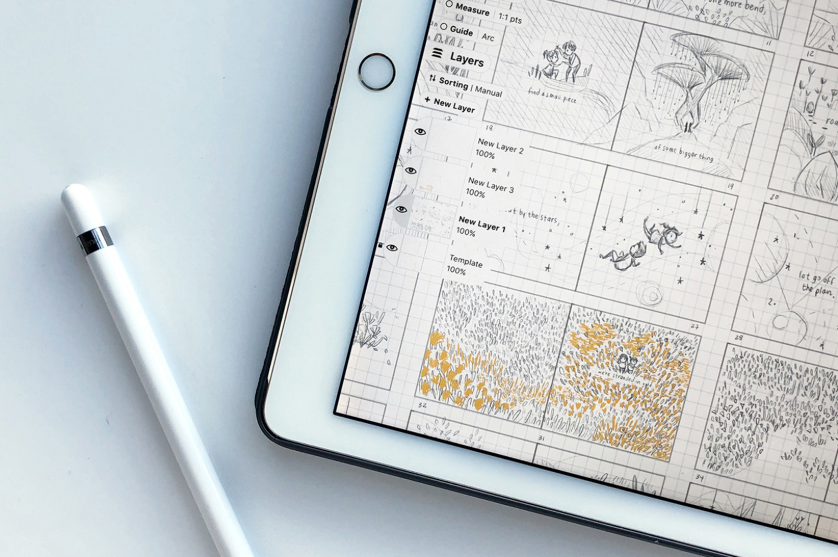 As much as I love what I do, there's more to life than work. Wellness practices including yoga and meditation are an equally important part of my daily life. In my free time, I enjoy reading, art exhibits, concerts, being in nature, and working with my husband on our house. I care about Asian American identity issues and giving back to the community. And at the end of the day, I just like being around bright, happy people 💛 
-M