This
class
shows how to combine your journaling and drawing practices into a great creative exercise for any level. Illustrated journaling, or "illoging" as I like to call it, is something anyone can benefit from. I demonstrate my full process and give tips on how to make it work for you.
With over 10,000 students and counting, this is my most popular Skillshare class. Which is very fun! When I decided to make this class visual journaling was not that popular yet, so I wasn't sure if this would just turn out to be a small niche video. I'm glad people have found it helpful, because I love illoging.

Watch the class trailer:
What You'll Get From This Class:
1. My recommended digital and analog tools
2. How I turn my week into an illustrated journal entry
3. Planning different types of layouts, with LOTS of examples
4. Basic drawing tips and advice
5. Access to lots of examples for inspiration!
Find the class on Skillshare 
here
.
Get two free months of Skillshare when you sign up through this link.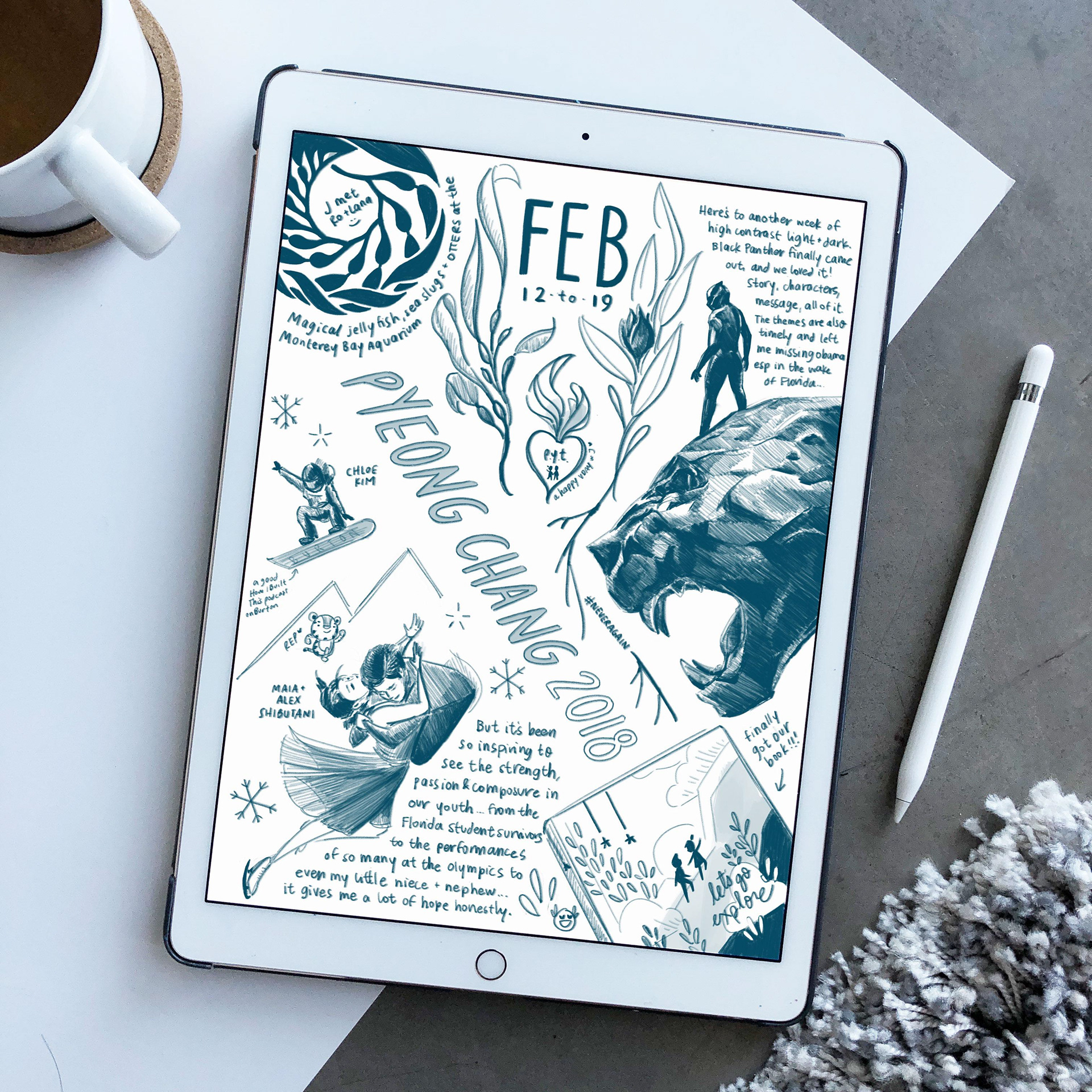 Analog Illustrated Journal Examples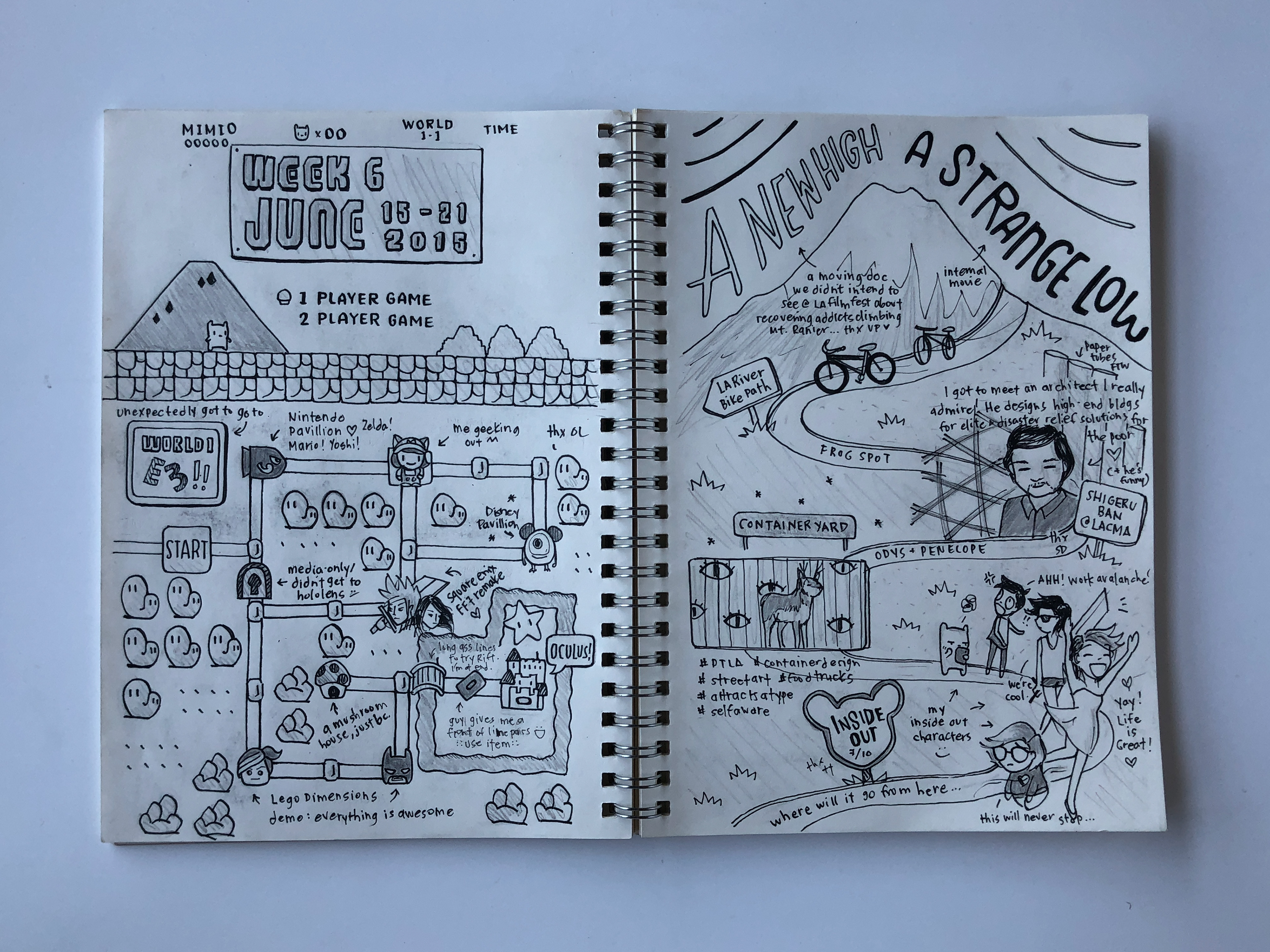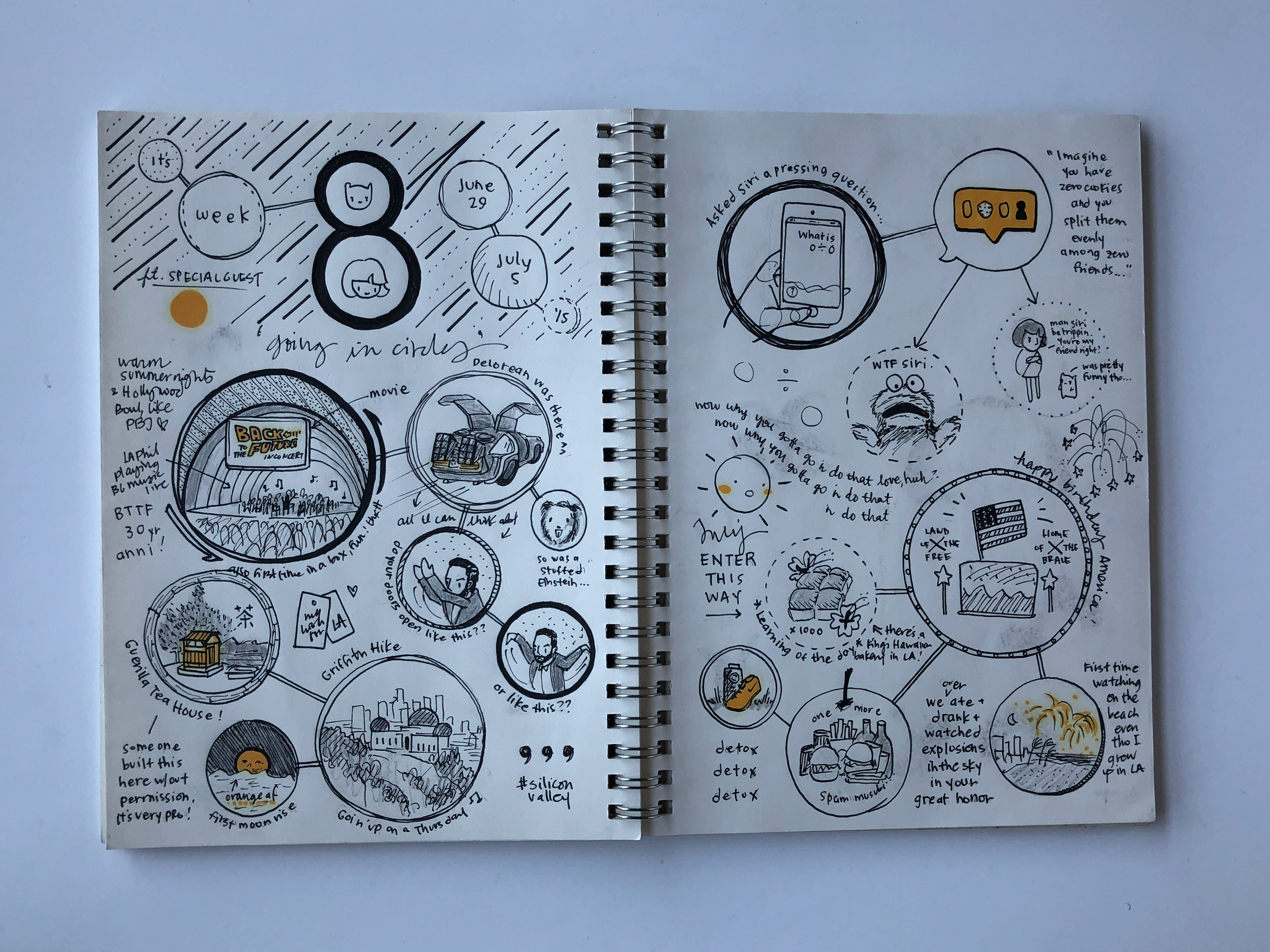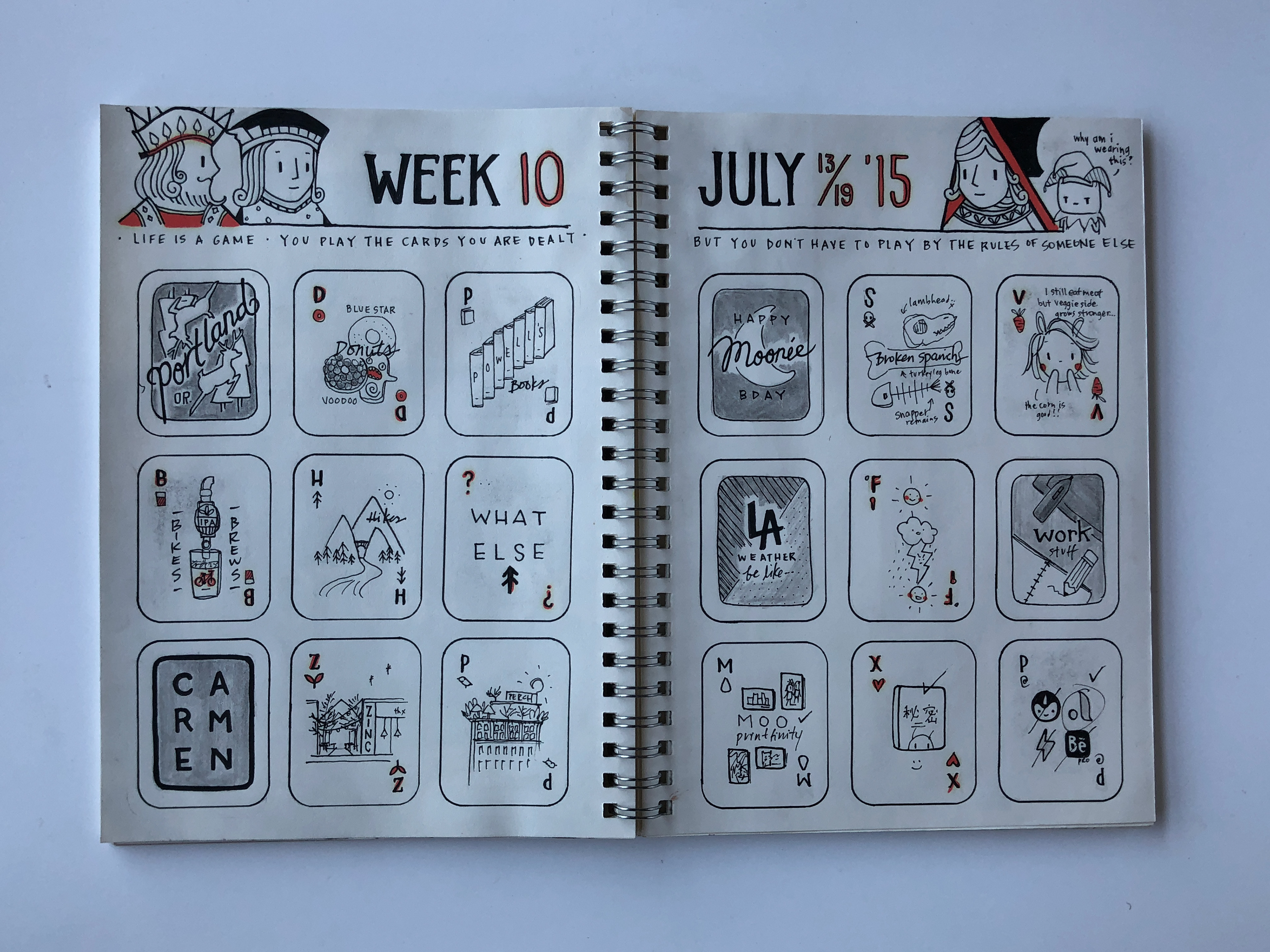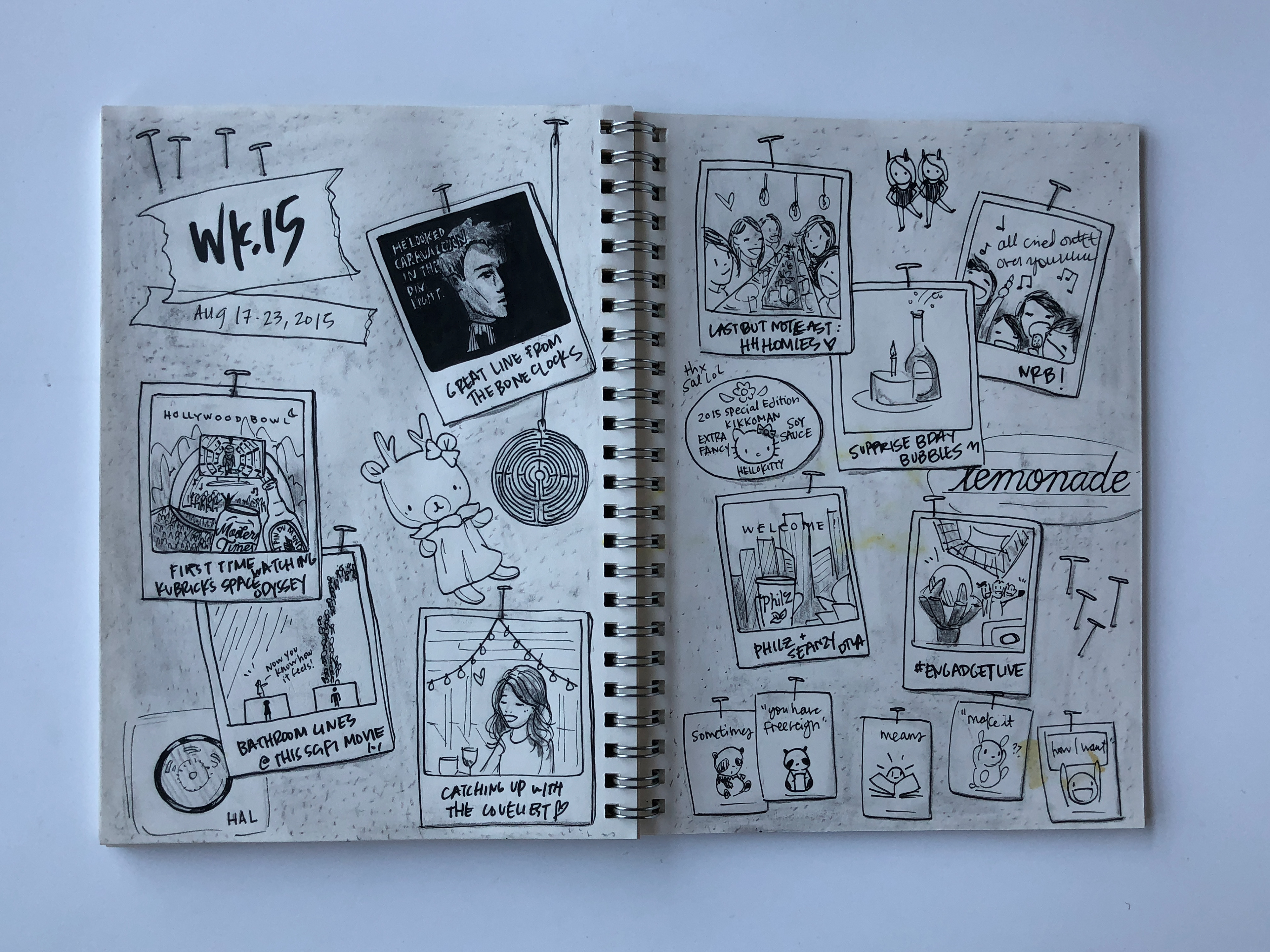 Digital Illustrated Journal Examples