It was a pleasure to be part of Disney's Villains campaign.
Disney's digital content team worked with various illustrators to come up with their own interpretations of the Disney villains. They let us choose our favorite! I picked Maleficent from Sleeping Beauty. She's the most elegant Disney villain, and I knew she and her dragon form would be fun to draw.
This social media campaign led to my first artists' signing with Disney at their WonderGround Gallery, more details below :)
Because of Maleficent's allure, I wanted to experiment with giving her a high-fashion look. I consulted a lot of modeling poses in my research and loved this one.
I also enjoyed the character backstory in Angelina Jolie's live-action version, but was informed I needed to base it on the animation version. That was fine, but I added a little nod to her backstory via a low-cut back for her dress design. I was happy to get away with interpreting her dress!
The version below was 70% of the way there. It was actually quite a collaborative process with their art director. I'm happy with how the final version ended up.
All the artists' work were shared on the Disney Villains social channels as part of an ongoing media campaign. The response from their audience was really wonderful! The art director said it was some of their best performing content for that channel.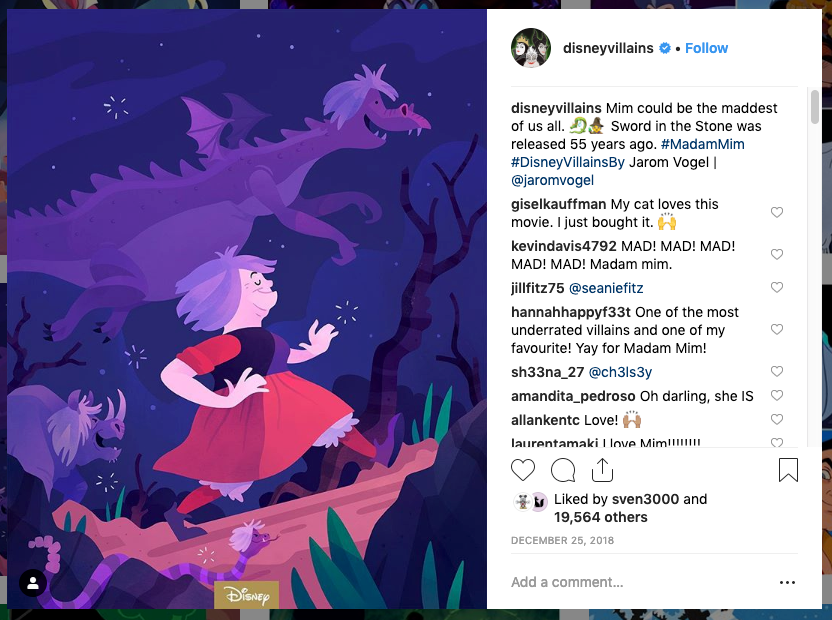 I also subsequently shared some unused sketch directions on my own Instagram :) Maybe one day I'll finish this one up...
Wonderground Gallery | Artist Signing Event
10/10/2019 Update: About half a year after the social campaign launched, Disney's WonderGround gallery reached out to let me know that they were planning to showcase a special run of the Disney Villain's drawings! 
They created physical prints, canvases and products based on our Villains. This was not guaranteed with the original project agreement, so it was a great feeling to see it carry on into the real world. 
They hosted a signing event with myself and another artist, NAKI, on October 12. Here are some photos from the event: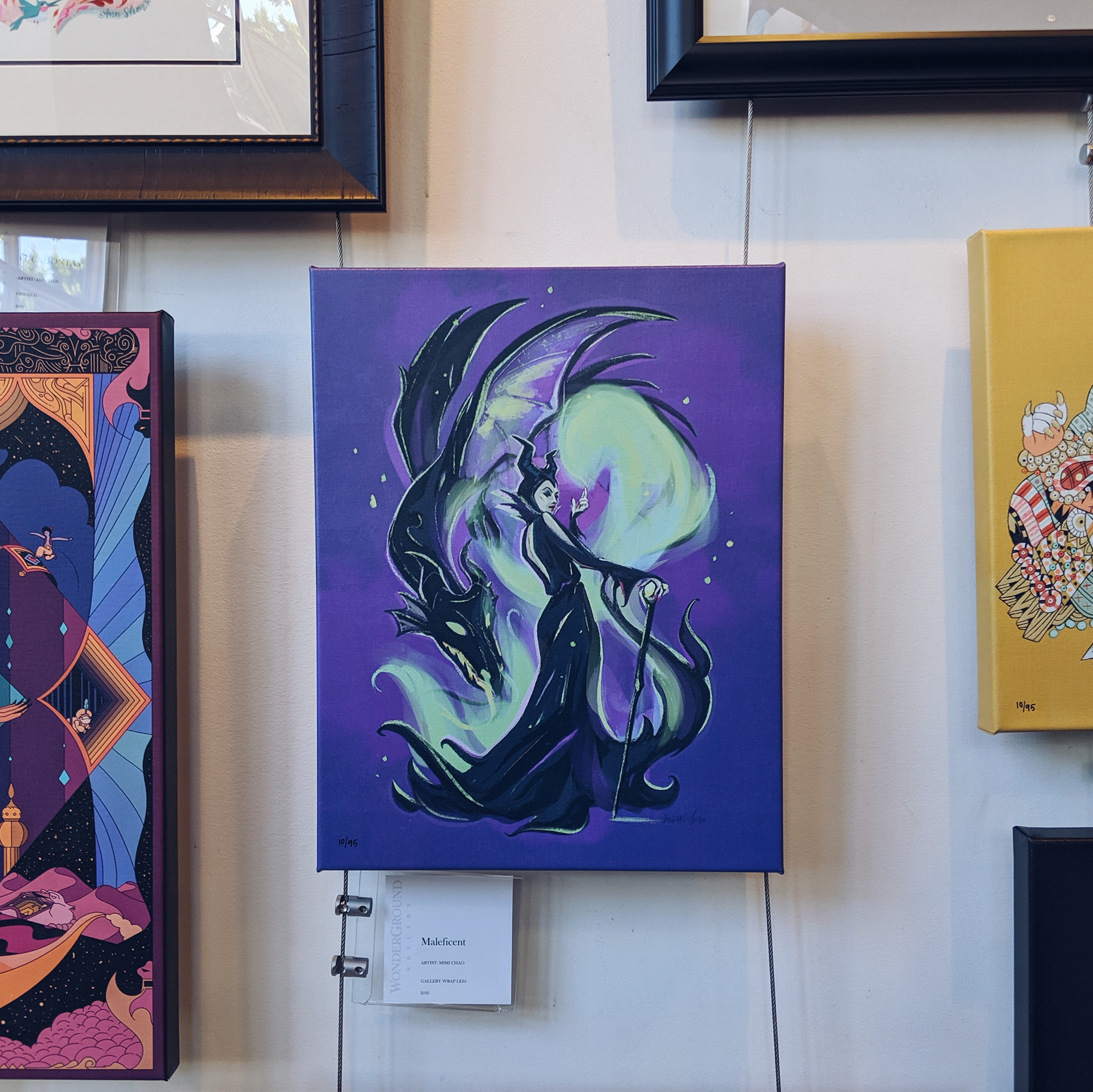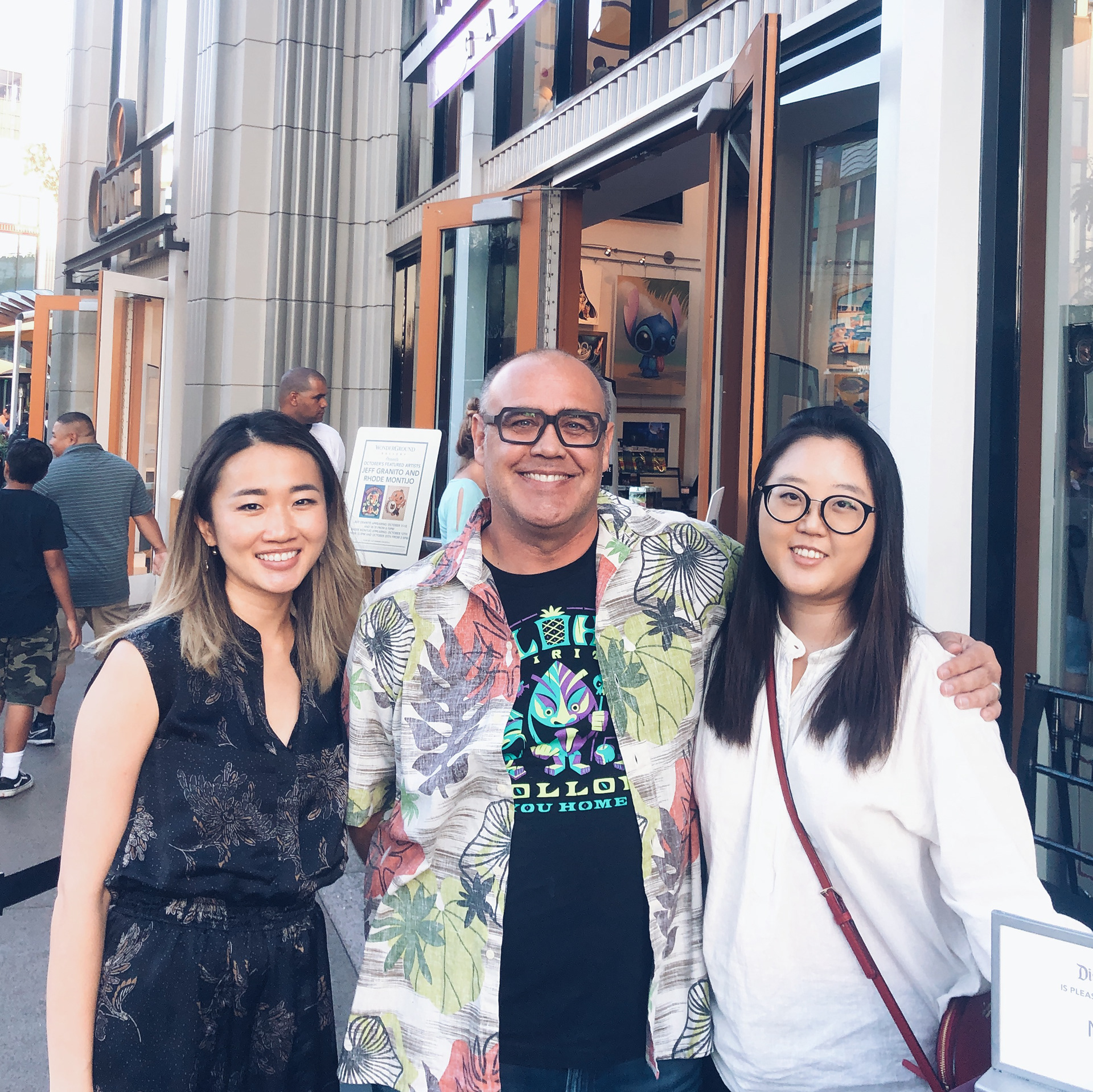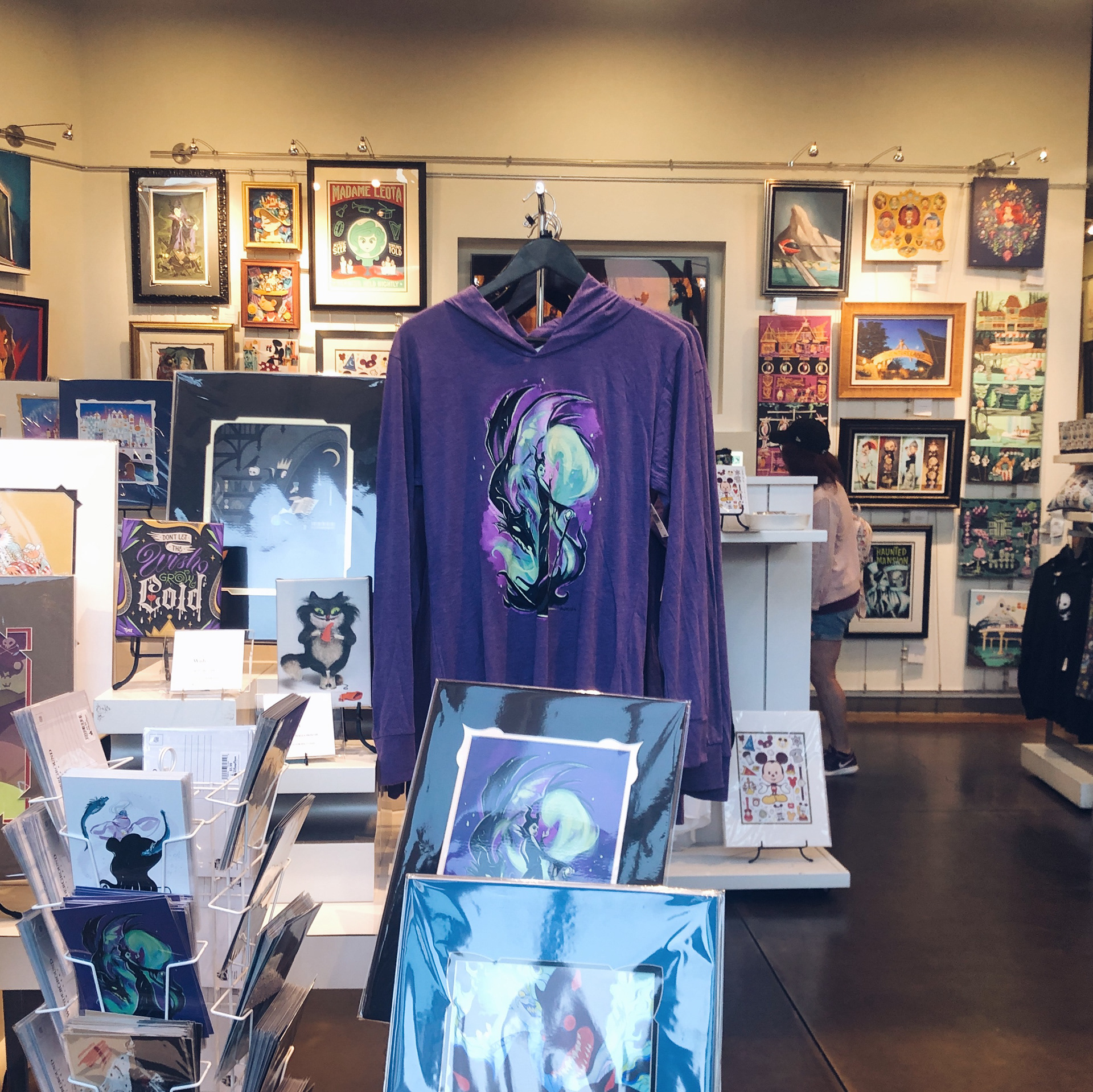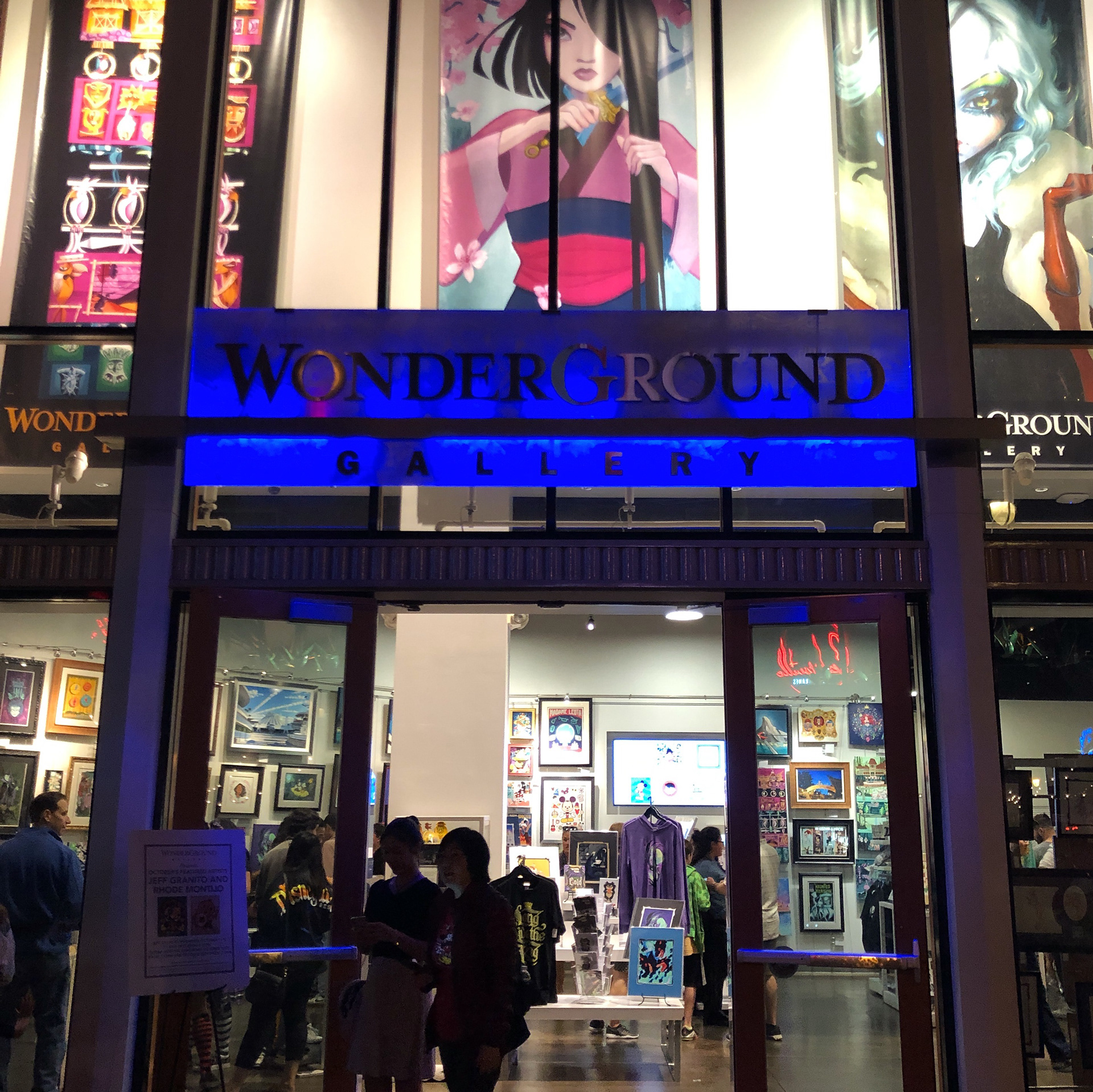 WonderGround is a gallery in the Downtown Disney district. They feature officially sanctioned artist's interpretations of Disney fan favorites. I think it's cool that Disney has a concept like this! Visit them at:
WonderGround Gallery | 
Downtown Disney
1313 S Harbor Blvd, Anaheim, CA 92802