A fun collaboration project with Samsung's Notebook series.
I had the freedom to design what I wanted using their new Samsung Notebook 9, which is a tablet and laptop in one. I used Adobe Photoshop to create the illustration design. I also styled and shot the lifestyle photography assets for social media.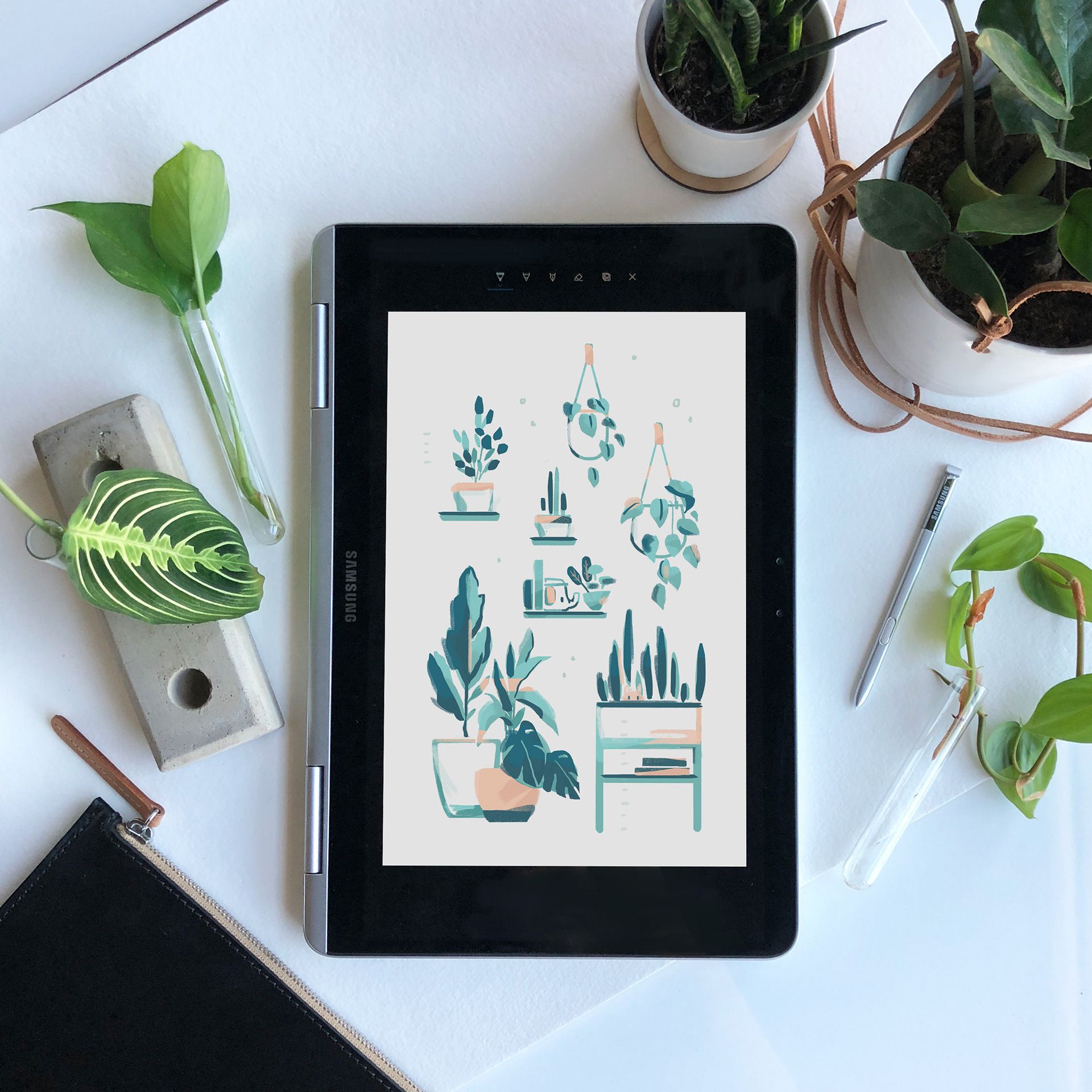 I want to note that I'm very sensitive when it comes to "influencer" collaborations. I never want to sell my audience for selling's sake. I only take on projects that are genuinely aligned with what I naturally do. 
Testing out new digital drawing tools is something I've always enjoyed. I am grateful to companies and brands like Samsung who gave me the freedom to express myself in an authentic way.
I shared my illustration and photography on my own Instagram channels. Samsung subsequently shared the Instagram posts on their @samsungnotebook channel as well.
I also shared the final design as a free downloadable on my website :)