Drawing Tools I Actually Use
Over the years, I've tried many different kinds of drawing pens, pencils and papers. I'm the type of person who reads through hundreds of Amazon reviews and digs up other artist's recs, always searching for the right fit. It makes me so happy to find that perfect drawing tool! So I wanted to share my recs based on this experience.
Below are my current favorite drawing pens, pencils and tools (updated as of January 2020). I try to keep it to a very trimmed-down curated set that is simple but good quality. Since I paint digitally, I do not get into paint recommendations here, but I have a separate post on
my favorite digital tools
.
Pencils, Erasers & Sharpeners
​​​​​​​
I really enjoy drawing with a blue pencil. It's actually my default drawing pencil. For whatever reason I "think" better in blue than in grey. This one draws especially smooth and is erasable.
These pencils were originally used by animation artists because the color doesn't show up in certain types of scans, so it was easy to sketch and then ink over. I don't use it for that purpose, but it is still a nice base layer. 
In late 2019, I decided to look for a blue mechanical pencil. I still love the Col-Erase pencils, but the wood pencils meant needing to carry a pencil sharpener on the road. Sometimes I wouldn't have my trusty sharpener (see below) and I'd be stuck. I found a decent replacement in the Uni Kuru Toga 0.7mm series. Drawing with the Col-Erase pencils still feels nicer in a way, but for conveniences' sake the mechanical pencil is my current go-to.
Uni also makes many different colored leads for this pencil, so you can pick your favorite drawing color. I don't love the look of the pencil itself, so I'd like to put the lead into a Pentel GraphGear.
As mentioned above, I do find that mechanical pencils are handier than their wooden counterparts. My favorite one so far is this Pentel GraphGear, as it has a great weight to it and is pretty well designed. But to be frank, I haven't yet found a mechanical pencil that I love the the way I love the Blackwing pencils (see below). 
When I do need to use a normal graphite pencil, these are hands down the most beautiful and enjoyable pencils I've ever used. They're not cheap but I think they are totally worth it, especially because they tend to last a long time for me.
They are made out of genuine incense-cedar and have a removable eraser system. The lead is soft, smooth and draws wonderfully. You don't sacrifice any of the quality of the function for the beauty of the design, which is always my favorite.


A good sharpener should not be so hard to find! I've gone through several that just break my finer leads and drive me nuts (I'm looking at you, Staedtler sharpener). This Palomino Blackwing sharpener is legit. It has two sharpeners, one to cut just the wood and one to cut just the lead. This is great for when you want to have a longer leader for sketching. It also seems to minimize the annoying lead breakage problem other sharpeners have. It is totally worth the $11 just for the prevention of headaches.

Occasionally, I enjoy sketching on toned paper (more on that below). These charcoal pencils are great for practicing shadows and light. In general, I like Prismacolor a lot for their colored pencils.
Amazon only carries a large set of these, which is good for those who need a full set (the kneaded eraser is nice for charcoal). However, I didn't need all of that so I bought a four-pack with three blacks and one white. Here's a 
similar product
 by Derwent, though I haven't tried it personally.
You probably know the frustration of a bad eraser. Ripped paper, smudged lines, ruined drawings, just plain doesn't work. Tombow's Mono eraser line to the rescue!
These pens are magical! I love them. I didn't believe it at first (I remember those lame erasable pens of yesteryear), but these really, truly erase. There's a rubber on the cap that you use as an eraser, and there is NO eraser dust and it comes off clean. Of course there are still indents on the paper, just like with erasing a pencil mark.
I do all my final inking digitally so my pens are for sketching. Sometimes I'll ink a bit of my blue pencil drawings to get a sense of how it would look more finalized. It's kind of amazing because this pen doesn't really get erased by the blue pencil eraser and vice versa, so you can kind of erase one without erasing the other (although it's not totally clean, so not ideal for final pieces).
Muji's
standard gel pens
write even more nicely, but are not erasable of course. Pick the one that suits your pros and cons.
I have both of these and enjoy both. I really can't recommend one over the other, and they're both well-regarded. I have a slight preference for the Sakura Micron pens because they feel every so slightly smoother in my opinion.
The sets give you a nice range of thickness. I personally tend to use 0.3 and 0.5 the most, so if you just want to buy a couple I'd recommend those.
I can say I tried the Staedtler's versions of these pens and do not recommend those.
I still remember longing to own Prismacolor Markers as a child, and when I finally bought my first set as an adult I felt so happy! Like my little self was looking up to my older self and thinking,
wow you've reached the good life
! At $3-$5 per maker, they are not cheap, but they really are a huge step up from the Crayola markers you used as a kid. It's deceiving in fact to call them both "markers." With these art markers, you can color and blend to very smooth results.
Start with a 12 or 24 set, depending on your budget. I would then recommend buying individual colors or sub sets (e.g. warm/cool greys) from your local art store on an as-needed basis. I use a ton of neutral and blue-toned colors, so getting a huge set with neons and reds would be a waste for me. 
I have some Copic markers too, but they are notably more expensive than Prismacolors. I am a little OCD about having my markers all match, so it bothers me to just have a few Copic markers. I don't think it's worth upgrading my whole set since I don't color with them that often, but if you're just starting your set or not OCD, give Copic markers a try! They both color very well, but I think the Copic coloring ages a bit better on paper.


As mentioned above, I do really like Prismacolor for their pencils. I don't use colored pencils in my work very often, but I have a set of Prismacolor pencils that have lasted forever and always work very well when I need them.
As with the markers, I'd recommend starting with a 24 or 36 pack and then add the individual colors that you find you need as you get more into drawing.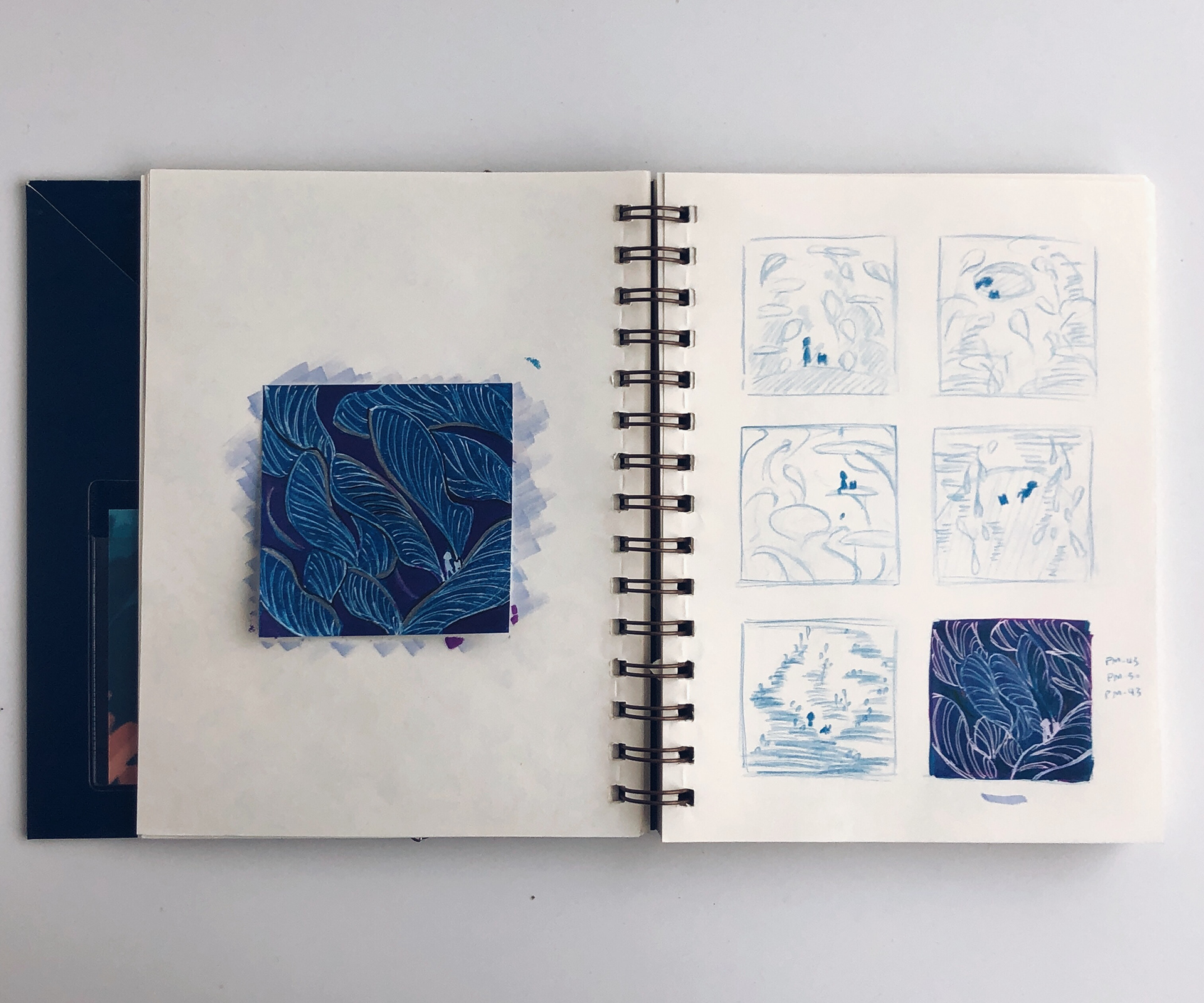 Sketchbooks: Mimochai Notebooks
Yes I use notebooks I made,
they're available here
! This is truly a no-shame plug because I really believe in it: I put together my ideal sketch/notebook because I have been unable to find the perfect one on the market. I went to all the cute boutique stationery stores, all the Japanese paper stores. Believe me, I'd rather just buy a ready-made one. But now I just use mine. Although are already some things I want to upgrade on it for the next version, it's still the one I like to use the most.
Here's what I look for in my ideal sketchbook:
1. Smooth, medium-weight drawing paper. 
Basically the right balance between having pages thick enough to not show through, but also lightweight and economical since it's just sketching. And smooth but just the right amount of tooth to give that great paper feel when drawing.
2. Sized for easy carrying.
For me, this mean sized at about 5x7"- 6x8"; it's ideal to have a sketchbook always on-hand and I'm not going to do it with anything larger.
3. Spiral-binding.
This is a rare example of where I give in to function over form. I don't think spiral-bound is the prettiest but its function greatly outweighs the non-spiral bound sketchbooks in my opinion. It can lay completely flat and also wrap around to work on just one side when I'm in a tight space. It's also easy to tear out pages without creating gaps. I designed mine so the cover hides the spiral, trying to get the best of both worlds.
4. Some convenient extras built-in. 
It has pockets to hold loose papers, an elastic closure to keep it secure, and a chipboard backing when I need to draw without a hard surface.
5. Finally, it looks good!
I like a clean cover and overall nice design. A sketchbook is something I touch and use all the time, so I want it to feel good. And hey, I need to take pictures of this thing!  
You might be surprised I didn't mention Moleskine on here. I love the look of Moleskines but honestly their latest notebooks have a thin paper than I do not like to draw on, whereas the art paper is too thick. And again, the spiral-bound thing. I really like to be able to fold my notebooks in half when needed.
Marker paper is a great sheer paper ideal for tracing and doing lay-overs. Unlike with typical tracing paper, markers won't bleed through. It's a very smooth drawing experience. 
I picked up a Letraset brand from my local art store that they don't have on Amazon, but this Canson one has great reviews and I'm really more recommending this type of paper than any one brand.
Toned paper is great for sketch studies of light and shadow (e.g. using graphite and a white pencil), and also just gives drawings an overall cool look to it. You can get it in both tan and grey tones but I prefer the tan a little more.
This Strathmore one has very smooth and nicely weighted paper. I use this for the sketchbooks I make. Note this is for graphite, colored pencils, and charcoal, not for any liquid mediums.
This is a great product for protecting your drawing and preventing smears. You just spray it on a finished drawing and it won't smudge, great especially for charcoal drawings.
I have the matte Prismacolor one but this one has better reviews so I'm linking it here. It's the same product.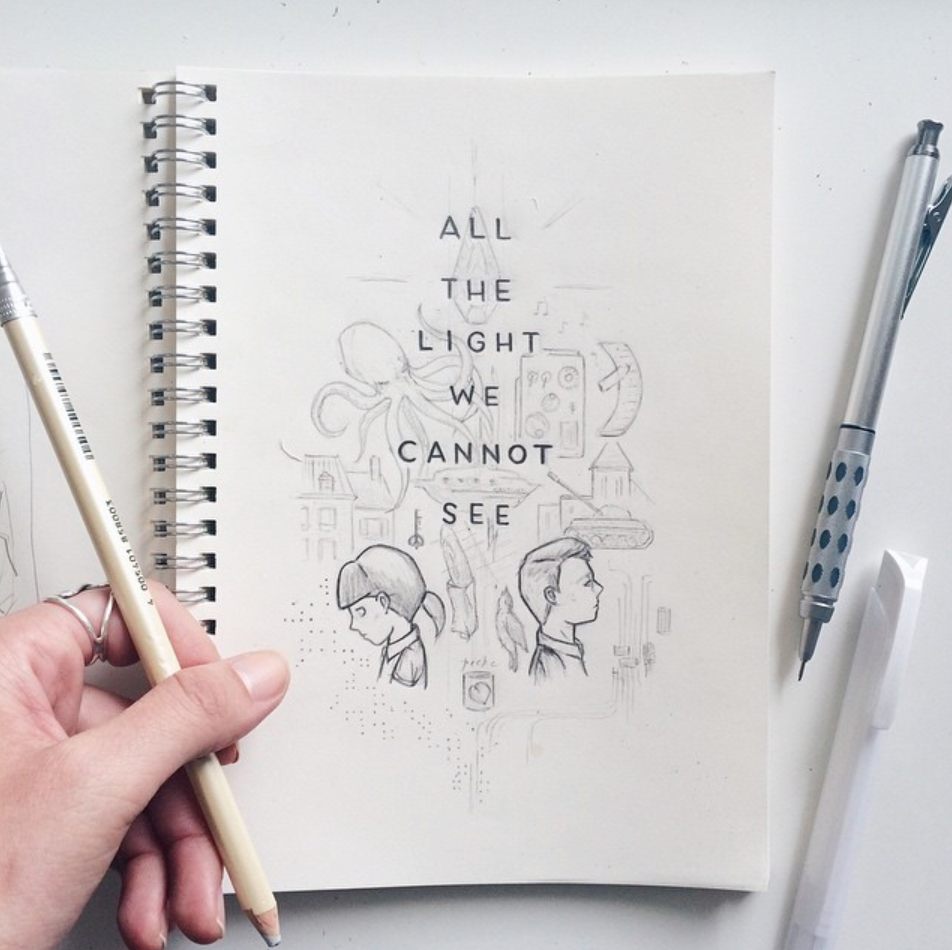 I believe you get the quality you pay for. At the same time, avoid spending more than you need for your level. 
For me, I've tried the budget to luxury options, and usually find something in the middle works best for me. 
And never let not having the perfect tool prevent you from just getting started. 
I hope that was helpful!
-M
This post was originally published on Mimochai.com on April 11, 2017 with updates on January 5, 2020.