Mimochai
My main work is creating illustration products, picture books, and drawing workshops for my independent studio Mimochai.
Visit the Mimochai website to shop, browse, and learn more:
Visit Mimochai
UCLA College
Being a graduate of UCLAw '09, it was an honor to illustrate the cover and feature article of UCLA College Magazine's 2023 edition.
You can find the full publication here:
UCLA College Magazine
Esembly
I collaborated with Esembly to create a limited edition line for their Holiday 2022 season. In addition to their signature cloth diaper products, the designs were featured on their small pouch and carryall bags. The success of the launch led to an extension of the collaboration duration.
Read My Q&A on Esembly
National Parks Conservation Association
I worked with the NPCA to illustrate a free community guide to LA's national park resources. The guide is being translated into English, Chinese, and Spanish to serve the diverse communities of the San Gabriel Valley.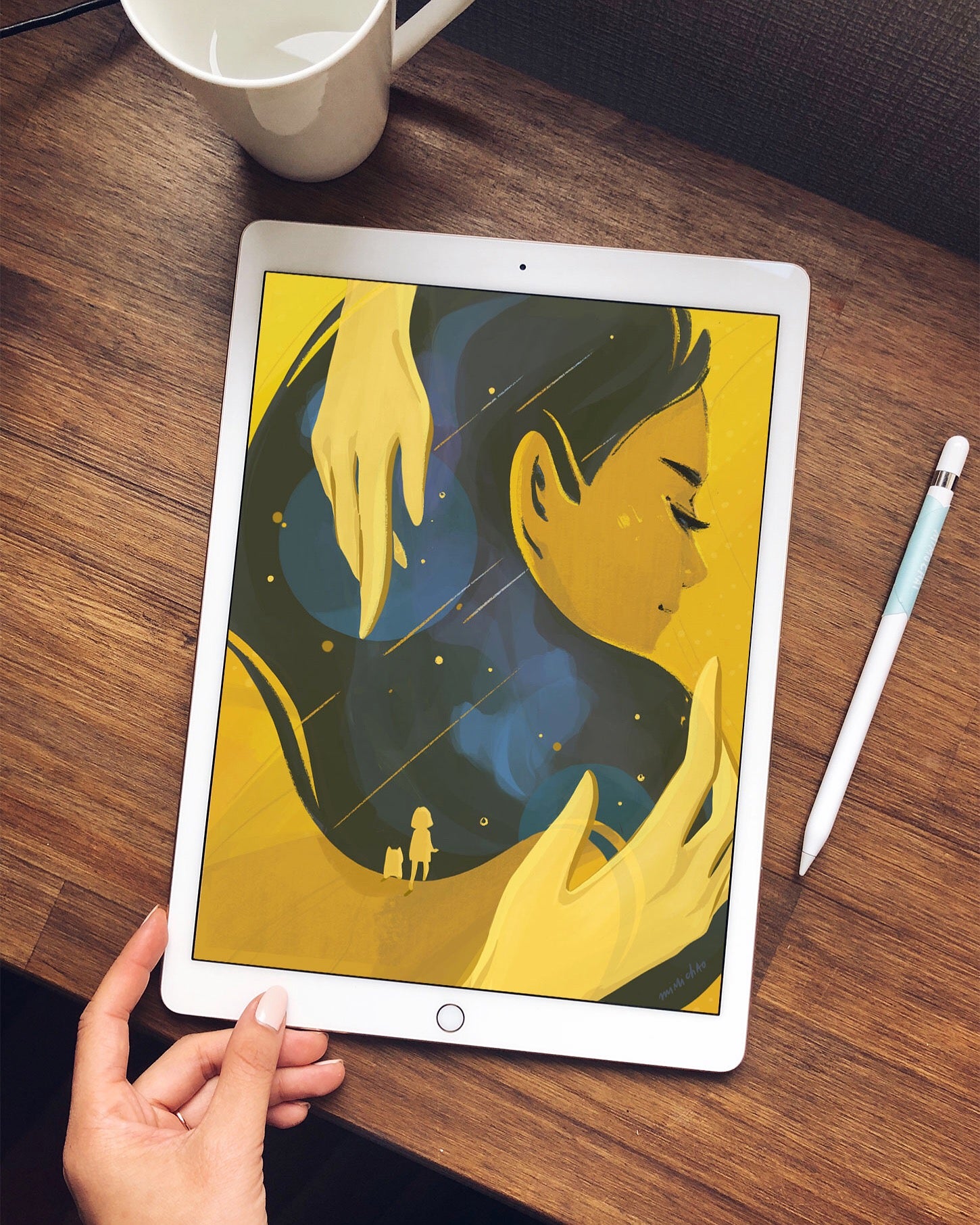 Adobe
I created an original drawing for Adobe Draw's online campaign, based on the theme of imagination and exploration.
I also hosted a social media takeover on Adobe Draw's Instagram where I showed how I created the piece.
Disney
I collaborated with Disney for their Villians campaign to create an original artwork of Maleficent from Sleeping Beauty.
The success of the campaign led to the piece being sold as limited edition canvas prints and collectible merchandise at Wonderground Gallery in Downtown Disney, where I also did an artist signing.
Hotel Bel Air
I painted a custom mural for the offices of Hotel Bel Air in Los Angeles, featuring their iconic swans and hospitality culture.
I have painted a few custom murals and created a class on my process on Skillshare, as well as a short video on YouTube.